Series 7000 Combinations
SP-TB models are equipped with steel wire brush Ø 150 mm on the left side
A steel wire brush is suitable for removing rust or deburring various tools
Series 8000 Combinations
Combination machine BSS 8200 -belt grinder/grinding machine- is suitable for surface grinding and contact grinding on the grinding belt and conventional grinding on the grinding wheel
The machines are very suitable for intensive professional use in workshops, carpenters, maintenance workshops, agricultural companies, garages and schools.
Series 9000 combinations
The belt grinders / grinders (BSS) combine the unique properties of a belt grinder with conventional grinding on a grinding wheel. The grinding belt is suitable for surface grinding, chamfering, deburring, rust removal or contact grinding. The grinding wheel is suitable for heavy grinding and deburring work.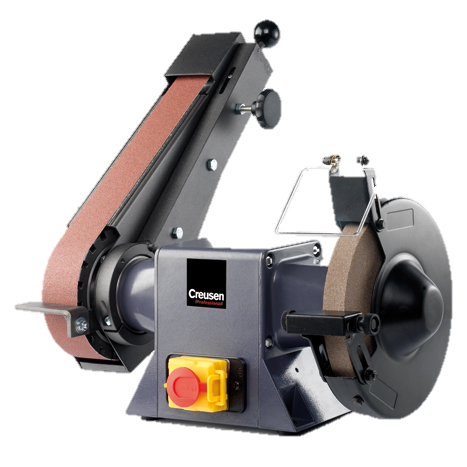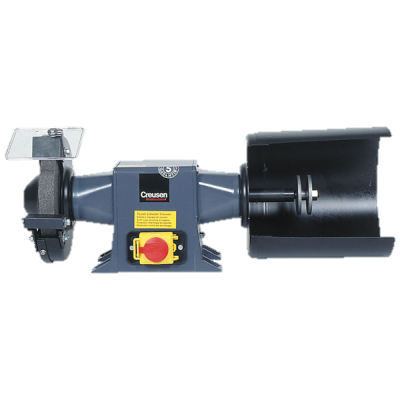 SP7150TB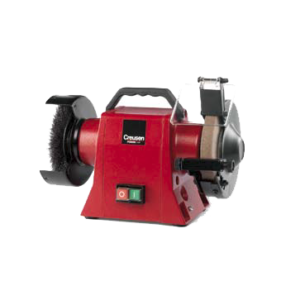 | | |
| --- | --- |
| Article number: | 2244 |
| Tension: | 230V 3~ |
| Assets: | 350W |
| Rpm: | 2800-3400rpm |
| Steel wire brush | 150 x 18 x 15mm |
| Ø Disc: | 150 x 20 x 15mm |
| Frequency: | 50 – 60 Hz |
SP7200TB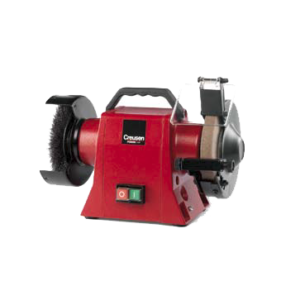 | | |
| --- | --- |
| Article number: | 2805 |
| Tension: | 230V 3~ |
| Assets: | 600W |
| Rpm: | 2800-3400rpm |
| Steel wire brush | 200 x 22 x 15mm |
| Ø Disc: | 200 x 25 x 15mm |
| Frequency: | 50 – 60 Hz |
BSS8200 1~ / 3~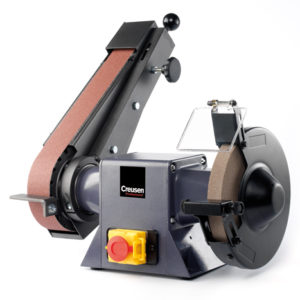 | | |
| --- | --- |
| Article number: | 4334/4345 |
| Tension: | 230V 1~ / 4334 |
| Tension: | 400/230V 3~ / 4345 |
| Assets: | 800W |
| Assets: | 850W |
| Rpm: | 2800-3400rpm |
| Ø Discs: | 200 x 25 x 15mm |
| Frequency: | 50 – 60 Hz |
BSS9200 3~

| | |
| --- | --- |
| Article number: | 7777 |
| Tension: | 400/230V 3~  |
| Assets: | 1100W |
| Rpm: | 2800-3400rpm |
| grinding belt | 1300 x 75mm |
| Ø Disc: | 200 x 25 x 20mm |
| Frequency: | 50 – 60 Hz |
BSD9300 3~

| | |
| --- | --- |
| Article number: | 7799 |
| Tension: | 400/230V 3~  |
| Assets: | 1700 W |
| Rpm: | 2800-3400rpm |
| Ø Discs: | 200 x 25 x 20mm |
| Frequency: | 50 – 60 Hz |
BSS9250 3~

| | |
| --- | --- |
| Article number: | 7788 |
| Tension: | 400/230V 3~ |
| Assets: | 1500 W |
| Rpm: | 2800-3400rpm |
| grinding belt | 1300 x 75mm |
| Ø Disc: | 250 x 30 x 20mm |
| Frequency: | 50 – 60 Hz |